Holidays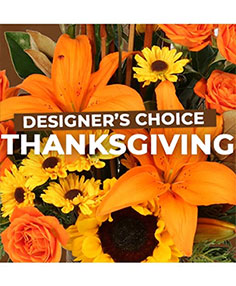 Welcome guests to your table with a charming Thanksgiving flower arrangement. Come together and break bread around a beautiful arrangement bursting with fall colors that everyone will enjoy. Fill your house with cornucopias, baskets of fall flowers, and arrangements of contemporary florals. The autumn blooms of sunflowers, mums, and pumpkin-colored lilies bring forth the feeling of fall.
Add the perfect touch to your Thanksgiving feast and celebrate the holiday with a bouquet of fresh fall florals. Call or order online today and we will get your beautiful piece wherever it needs to go. Order early to ensure the perfect fall design.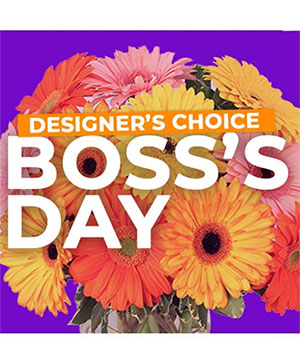 We all have somebody in our life that is a boss in one way or another. Whether it's your boss at work, you have a friend that is the boss at their respective work, or maybe even your significant other is the boss of the household, Kara's Rose Garden believes that all of these people are significant and deserve to be celebrated for what they do every day. National Boss Day is their day; it's the day that is set aside every year specifically to appreciate and congratulate them for the work they've done every other day on the calendar. This National Boss Day, give the gift of flowers for those people in charge that you appreciate and give them the encouragement to keep doing what they're doing. With daily local delivery in the Tilbury, ON area and delivery across the U.S. and Canada, Kara's Rose Garden can get the right arrangement to the right person so that no boss goes uncelebrated.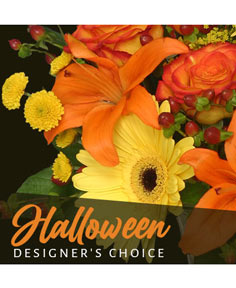 This Halloween, trick or treat at Kara's Rose Garden in Tilbury, ON for flowers Halloween flowers that are sure to add a bit of aesthetic flair to your All Hallow's Eve. Kara's Rose Garden has a variety of flower arrangements that are perfect for the Halloween season available for purchase both online and in-store with delivery to the Tilbury area and beyond. Our floral variety includes both festive fall colors and spooky Halloween colors, with orange, red, and yellow fall arrangements mixing in well with arrangements that have a higher focus on purple. Though not traditionally an extremely popular holiday for flowers, Halloween can still be a great time to order flowers for decoration at parties, a gift for those who truly love the holiday, and more. Get in the Halloween spirit and send candy with your flowers along with a creepy card message!